Tomato, Tomäto explores social and linguistic aspects of personal identity in a community that asks hard questions about the factual basis of many popular beliefs about people.
College Connections Faculty: Melissa Baese-Berk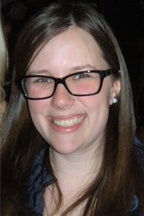 Melissa Baese-Berk is an Assistant Professor of Linguistics at the University of Oregon. She studied linguistics and violin performance at Boston University and earned her PhD at Northwestern University. She teaches a range of classes from Language and Power and Introduction to Language to graduate seminars. She also runs the Speech Perception and Production Lab in the Linguistics Department, where her research focuses on second language acquisition and phonetics. When not in the lab or classroom, Professor Baese-Berk enjoys traveling, cooking, Pilates, and watching live music. She is also a huge sports fan, cheering for the Detroit Red Wings, Boston Red Sox, Chicago Bulls, and any Boston University and University of Oregon sports teams.
Email: mbaesebe@uoregon.edu
FIG Assistant: Justin Furtado

Email: jfurtado@uoregon.edu
Summer Assignment
Coming July 2018. Faculty and FAs are currently in the process of developing the FIG assignments.
Week of Welcome FIG Meeting
Coming August 2018