This FIG explores anti-racist, feminist approaches to developing ethical ambition, achieving success, and pursuing happiness.
College Connections Faculty: Ernesto Martínez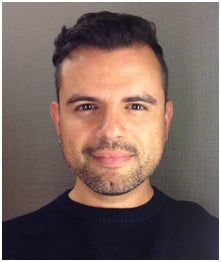 Professor Ernesto Martínez began working at the University of Oregon after earning his B.A. in English at Stanford in 1998 and Ph.D. in English from Cornell in 2005. He is an Associate Professor in the departments of Ethnic Studies and Women's and Gender Studies, and is the Interim Department Head of Ethnic Studies.
His primary research is oriented toward questions of knowledge acquisition and knowledge production in oppressive contexts. He is especially interested in the role minority cultural production can play in helping us to understand subjugated ways of thinking and marginalized ways of being.
His work has appeared in several journals and has also co-edited two books: Gay Latino Studies: A Critical Reader and The Truly Diverse Faculty: New Dialogues in American Higher Education. His single-authored book—On Making Sense: Queer Race Narratives of Intelligibility—was published by Stanford University Press.
Professor Martínez prefers the gender pronouns of he, him, and his.
FIG Assistant: Alex Bellizzi
Email: abellizz@uoregon.edu
Summer Assignment
Watch Carol Dweck's TED Talk "The Power of Believing You Can Improve," then read her short essay
"Perils of Praise
."
Write a minimum one-page response to the assignment using the following questions:
In what ways do you think the "fixed mindset" has affected the past 12+ years of your education?
How can you implement the "growth mindset" into your life as you embark into college?
How might race and gender factor into what a student believes they can achieve academically?
Week of Welcome FIG Meeting
The first meeting for the FIG is Friday, September 22nd at 11:00 am in Columbia 150. Please arrive on time as we will be relocating shortly after.