Join a history laboratory and become an investigator exploring the lost stories, forgotten voices, and hidden past of Oregon's Native American history across the state and on the UO campus. Through original research in the archives, oral interviews in the community, and student-created outputs (e.g. photography, videos, maps) you will contribute new knowledge to the UO Documenting History Project. You will also enjoy the exciting opportunity to study Native American history by participating in two immersive, role-playing games in History 211.
Here is the Hidden History's FIG website: Hidden History blog
"It kind of feels like you're there, even though you're in a classroom."
- UO Student Daniel Berger on his experience within his Reacting to the Past course.
College Connections Faculty: Kevin Hatfield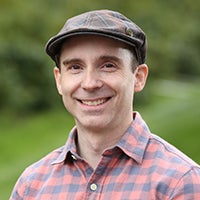 Kevin Hatfield is an Adjunct Assistant Professor with the Department of History and affiliated faculty member with the Robert D. Clark Honors College and College Scholars Program. He specializes in the history of the American West, environment, and immigration, with a particular emphasis on the intersections of race/ethnicity, property, and community in the Northern Great Basin. His research and scholarship focuses on the Bizkaian Basque community of eastern Oregon, Western Idaho, and northern Nevada. Kevin and Jennifer O'Neal have also developed the Northern Paiute History Project, which engages undergraduates in de­colonizing pedagogy and community-­based research with Northern Paiute tribal elders and community members of the Confederated Tribes of Warm Springs and Burns Paiute Tribe.
Jennifer O'Neal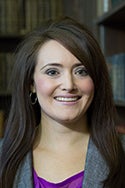 Jennifer R. O'Neal is the University Historian and Archivist at the University of Oregon Libraries Special Collections and Archives, as well as affiliated faculty with the Robert D. Clark Honors College, History Department, and Native American Studies. O'Neal specializes in the history of the American West, with a specific emphasis on race, ethnicity and the social, cultural, and historical contexts that archives exist for marginalized or underrepresented communities.
FIG Assistant: Karlie Scott
Bio Coming Soon
Summer Assignment
Coming July 2018. Faculty and FAs are currently in the process of developing the FIG assignments.
Week of Welcome FIG Meeting
Coming August 2018