This FIG answers the question, "Where does my food come from?" through history and participation in harvesting, processing and cooking, all culminating in baking homemade pumpkin pie.
College Connections Faculty: Galen Martin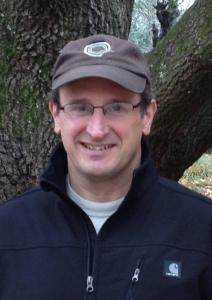 Galen Martin received his PhD from University of California at Davis in human and environmental geography. He has been designing and teaching international studies and environmental studies courses at the University of Oregon for most of the past three decades.  Recent classes and research explore the interface of consumerism, food, and the environment.  He has extensive international experience with a regional focus on Latin America. His most recent research and travel was in Cuba.
Outside the classroom, Dr. Martin is an avid runner and performs music in several venues.  He and his family tend a herd of grass-fed sheep and goats as well as garden on a small farm near Eugene.
FIG Assistant: Summer Young
Email: syoung7@uoregon.edu
Summer Assignment
Coming July 2018. Faculty and FAs are currently in the process of developing the FIG assignments.
Week of Welcome FIG Meeting
Coming August 2018