Would you like to be the next dorm-room entrepreneur like Mark Zuckerburg (FB) or Reshma Saujani (Girls Who Code)? Then you will need a technical co-founder. Here's the best way to find one or, even better, be one: Learn to Code. Start building your developer skills in CIS 111 and your business plan in BA 101 by joining this FIG.
College Connections Faculty: Michael Hennessy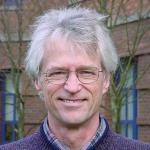 Greetings Digital-FIGsters & Future Tech Co-Founders! Welcome to the UO, and welcome to Startups from the Ground Up. My name is Michael Hennessy, and I'll be your pilot for this FIG. I am a Senior Instructor in Computer & Information Science (CIS) and have been on the CIS faculty for 30 years (several eons in Internet time). In addition to teaching, I am the Director of the Computer Information Technology (CIT) minor. This FIG will be a very fun teleporter for you to "beam in" to the UO, and ramp up for academic success from day 1. We are looking forward to meeting you all this Fall! Go Ducks! Go FIGsters!
FIG Assistant: Lucas Hyatt
Hello! My name is Lucas Hyatt and I am a sophomore at the University of Oregon! I am thrilled to be participating with First-Year Programs as a FIG Assistant for the "Startups From the Ground Up" FIG. I'm majoring in Pre-Business Administration and am also considering a minor in Computer Information Technology. I am a lifelong Duck from Salem, Oregon and could not imagine attending any other college.
Following my experiences in the "It's a Smaller World After All" FIG as a freshman, I started to understand the importance of joining a FIG. From there, I began finding ways to get involved in acclimating students to campus life, and found the FIG program as a great opportunity to do so. I am looking forward to working with Michael Hennessy and the FIG program to create an environment in which incoming freshmen can successfully transition into the collegiate level both academically and socially. Together with Professor Hennessy, my goal is to expose students to the endless opportunity at the University of Oregon in hopes that when it's all said and done, students will recognize their ability to make theirs dreams become reality.
Email: llh@uoregon.edu
Summer Assignment
For your summer assignment, please complete the assignment at the following link: Startups from the Ground Up summer assignment
Week of Welcome FIG Meeting
The first meeting for the FIG is Friday, September 22nd at 11:00 am in Columbia 150. Please arrive on time as we will be relocating shortly after.