This FIG will take a long term perspective on how human societies affect and have been affected by their environments. We will explore issues such as climate change, sustainability, and traditional ecological knowledge.
College Connections Faculty: Daphne Gallagher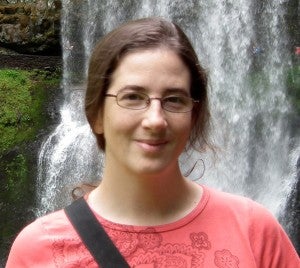 College Connections Faculty: Daphne Gallagher Dr. Gallagher is a Lecturer and Undergraduate Advisor at the University of Oregon. She received her B.A. from Rice University and went on to complete her M.A. and Ph. D. program at the University of Michigan. Dr. Gallagher studies the relationship between socio-economic systems and agricultural practices over the past two millennia in West Africa. In particular, her archaeological research addresses colonial and post-colonial narratives on traditional agriculture through the study of long-term trajectories of land use and settlement patterns. In addition to directing a regional survey near the Gobnangou escarpment in southeastern Burkina Faso, Dr. Gallagher addresses these topics through collaboration as a paleoethnobotanist on projects throughout the West African savanna/sahel (Senegal, Mali, Burkina Faso and Nubia).
FIG Assistant: Meredith Gusky
Email: mbg@uoregon.edu
Summer Assignment
For the summer assignment for the Digging Up History FIG, please watch the film "Cave of Forgotten Dreams," which is available on Netflix.
Week of Welcome FIG Meeting
The first meeting for the FIG is Friday, September 22nd at 10:00 am in Columbia 150. Please arrive on time as we will be relocating shortly after.