Braiding Sweetgrass
Indigenous Wisdom, Scientific Knowledge, and the Teachings of Plants
Why Are We Continuing with Braiding Sweetgrass in the 2022-23 Academic Year?
Despite considering other options for the 2022-23 academic year, program participants overwhelmingly requested more engagement with the current book. Working with it for a second year will allow the university community to dive deeper into the text. Organizers have planned new events and activities for the upcoming year that will highlight the voices of our local tribes and dig deeper into the themes of the text. Continuing with the book for a second year also goes hand in hand with the goals for the Native American and Indigenous Studies Program, Tribal Climate Change Program and initiatives in the provost's office. All are welcome to participate this year, regardless of whether they participated last year. The goal of the program is to build community and start conversations. For those who want to get involved, the book is available as a free e-book from the university library and as a print copy at a fall 2022 pop-up book distribution event.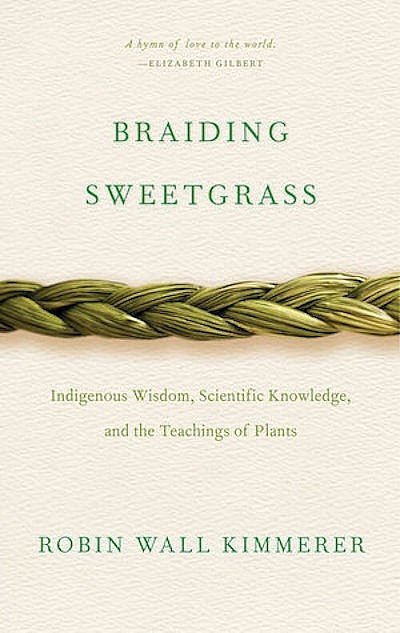 About the Book
A New York Times Bestseller
A Washington Post Bestseller
A Washington Post "2020 Holiday Gift Guide" Recommendation
Named a "Best Essay Collection of the Decade" by Literary Hub
A Los Angeles Times Bestseller
A Minneapolis Star Tribune "2020 Holiday Book Recommendation"
A Book Riot "Favorite Summer Read of 2020"
A Food Tank Reading Recommendation for Fall 2020
As a botanist, Robin Wall Kimmerer has been trained to ask questions of nature with the tools of science. As a citizen of the Citizen Potawatomi Nation, she embraces plants and animals as our oldest teachers. In Braiding Sweetgrass: Indigenous Wisdom, Scientific Knowledge, and the Teachings of Plants, Kimmerer brings these two lenses of knowledge together through her memoir of living in the natural world and practicing heart-centered science. Drawing on her life as an Indigenous scientist, a mother, and a woman, Kimmerer shows how other living beings offer us gifts and lessons, even if we've forgotten how to hear their voices. In a rich braid of reflections that range from the creation of Turtle Island to the forces that threaten its flourishing today, she circles toward a central argument: that the awakening of a wider ecological consciousness requires the acknowledgment and celebration of our reciprocal relationship with the rest of the living world.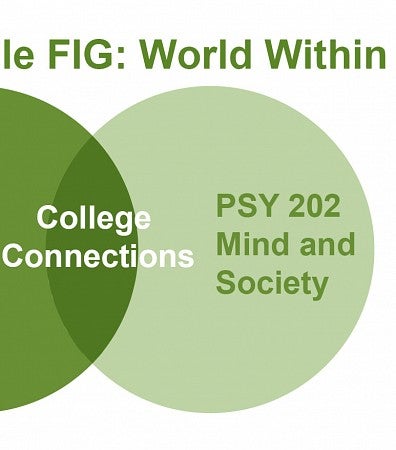 "Even a wounded world is feeding us. Even a wounded world holds us, giving us moments of wonder and joy. I choose joy over despair. Not because I have my head in the sand, but because joy is what the earth gives me daily and I must return the gift."
Robin Wall Kimmerer, Braiding Sweetgrass

About the Author
Robin Wall Kimmerer is a mother, scientist, decorated professor, and enrolled citizen of the Citizen Potawatomi Nation. She is the author of Braiding Sweetgrass: Indigenous Wisdom, Scientific Knowledge and the Teaching of Plants, which has earned Kimmerer wide acclaim. She tours widely and has been featured on NPR's On Being with Krista Tippett and in 2015 addressed the general assembly of the United Nations on the topic of "Healing Our Relationship with Nature." Kimmerer lives in Syracuse, New York, where she is a SUNY Distinguished Teaching Professor of Environmental Biology, and the founder and director of the Center for Native Peoples and the Environment, whose mission is to create programs which draw on the wisdom of both indigenous and scientific knowledge for our shared goals of sustainability.
Author's Talk with Robin Wall Kimmerer
Kimmerer joined the University of Oregon virtually on January 24-25, 2022! Watch the full video here: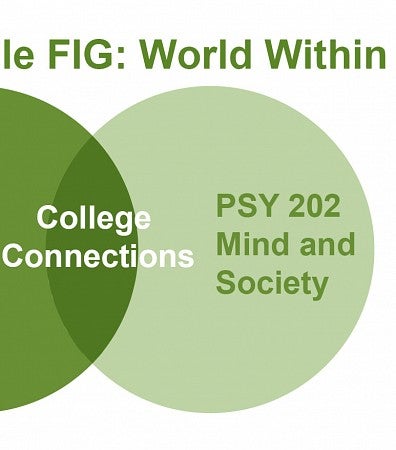 "The Potawatomi language doesn't divide the world into him or her but into animate and inanimate, and the grammar of animacy is applied to all that lives. We need a grammar of animacy that helps shift our worldview from pyramid to circle. I propose that we adopt a new pronoun, an animate pronoun, so that we might speak of earth beings [including my beloved plant teachers] in plural form as our "kin."  I've tried this experiment of using new pronouns with my students and, of course, they say it's a little hard changing your pronoun [usage]; they stumble a bit; but almost all of them say "it feels so right and makes me happy." There is healing in the Indigenous worldview and the way it is expressed in language. Language can be a way back to kinship with other earth beings, our more than human kin."
Robin Wall Kimmerer, UO Common Reading Talk (January 2022)