This FIG brings together a look at the psychological analysis of human behavior with artistic explorations of German culture after World War II.
College Connections Faculty: Corinne Bayerl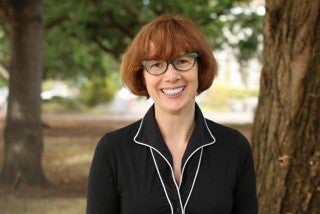 Corinne Bayerl received her Ph.D. from the University of Chicago in 2014. She teaches courses for the Clark Honors College, as well as for the Department of German and Scandinavian. Although her research focuses on Early Modern culture in Europe, at the University of Oregon Dr. Bayerl has enjoyed teaching more recent texts and films from the 20th and 21st centuries. When not in a classroom or at her desk, Dr. Bayerl enjoys being outdoors and doing nonsense with her 5 year old daughter.
FIG Assistant: Josie Ruff
Email: josier@uoregon.edu
Summer Assignment
For your summer assignment, please enjoy the UO common reading The Round House by Louise Erdrich.
Week of Welcome FIG Meeting
The first meeting for the FIG is Friday, September 22nd at 10:00 am in Columbia 150. Please arrive on time as we will be relocating shortly after.