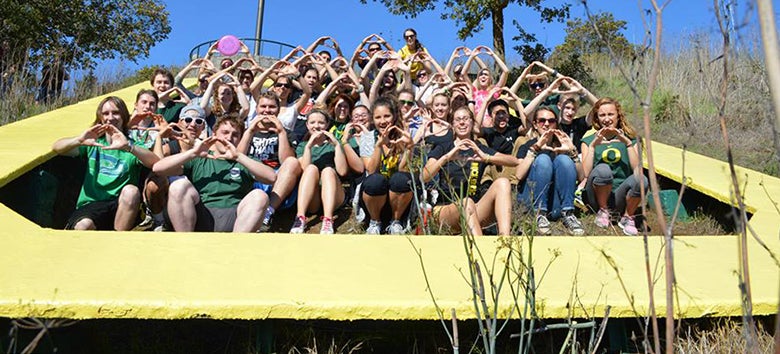 We offer more than 50 FIGs each fall and each is a unique combination of classes. When selecting a FIG, it is most important to look for classes that interest you. In order to help you narrow down your choices, FIGs are grouped into themes. The themes link similar FIGs together under a broader idea.
This is a list of FIGs for Fall of 2017. For a list of FIGs we will offer in 2018, check back in April!
Art of Storytelling: Make sense of the world around us through stories and art
Becoming Human: Discover our humanity through science
Breaking Barriers: Investigate how different perspectives shape communities
Culture in Review: Examine cultures and subcultures through a discerning lens
Going Green: Delve in to how we affect the environment and how it affects us
Limelight: Explore creative impulses through the arts
Passport to Adventure: Explore a region and start on your path to studying abroad
Science and Society: Solve problems and make an impact on the world through science
World Happenings: Investigate life outside of the U.S.
Sign up!
FIG registration follows a similar timeline each year. All incoming first-year students are mailed an informational brochure in April before registration on May 15th. Though FIG registration does continue through the summer, it is first-come, first-serve. When a FIG is full, there is no waitlist. Students can see us during the summer at IntroDUCKtion to switch their FIG after the inital spring registration period has ended. After all IntroDUCKtion sessions are over, we then do registration over the phone.