We are hiring new FIG Assistants for the 2018 Fall FIG Season!
Applications due Monday, February 5, 2018 at First-Year Programs,  107 Oregon Hall by 5 pm.
Download the 2018 Application:
2018 FA Application
Qualifications
Sophomore standing or higher by Fall 2018
3.2 GPA or higher
Successful completion (B or higher) in at least one of the courses offered in a FIG
Flexibility, strong communication and organizational skills, and the ability to work both independently and within groups.
Compensation and Hours
$10.50/hour paid weekly training in spring term
$10.50/hour or about $1,000 for fall term
6 hours per week (on average) in fall term, which often include:
Meetings with FYP, students, and/or faculty
College Connections class
Events
Planning
Please contact the First-Year Programs coordinator with any questions at fypoutreach@uoregon.edu or 541-346-2896
FA Testimonials
Breanne Schnell
"My favorite part about being an FA is that I am paid to connect with awesome people. It isn't in every job where you can go to a corn maze and the movie theater, and consider it work!"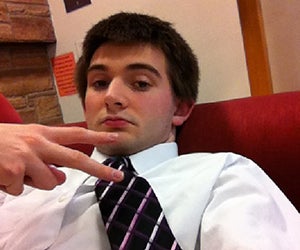 Timmy Thomas
"The FA experience was so much more rewarding than I could have expected when I initially accepted the job. It is by far the most fun I've had in a 'work' environment, and working with fellow students is extremely valuable both in developing important skills for future employment and in making an actual impact on campus. I'll never forget when my entire class yelled out 'Thank you!!' to my FIG Professor and myself at the end of our last class together. It's a truly fun work experience and I'd encourage anyone with a passion for teaching or for any specific subject matter to try to be a FA and make a positive contribution to the UO."
Desmond Harvey
"My favorite event this year was the UO Hip-Hop Jam. The event was a celebration of Hip-Hop culture and included performances by emcees, DJs, producers, b-boys/dance crews, and live painting. The students helped plan, promote, and even performed at the event as a part of the connections course. What I enjoy most about being an FA is seeing and helping my students grow as students."